To Help Every Dog in Our Rescue Find a
Safe and Loving Forever Home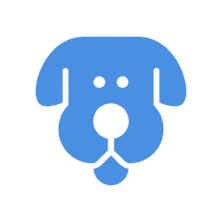 Saving dogs from puppy mills and overcrowded shelters, taking the ones that are unwanted, to give them a chance at a loving home.
Luv4K9s is a 501(c)(3) non-profit rescue that is run entirely by volunteers. Our goal is to find "forever families" for our very deserving dogs. Our dogs range from puppy mill rescues, owner released dogs to abandoned and abused dogs. We also take in dogs that are deemed "not adoptable" by shelters to give them a safe haven where they will receive medical care, nutrition, and love until an approved home is found.

Luv4K9s wants to reduce the number of unwanted pets by altering all dogs in our re-homing program. We also strive to educate the public about the importance of altering pets and explaining that owning a pet is a LIFELONG commitment.
Luv4K9s is run entirely by volunteers. We do not receive any government support. We operate with funds generated entirely from adoption fees, fundraising, and donations.
Luv4K9s is based in Dayton, Ohio. We do not have a facility therefore our dogs are living with foster families throughout the Dayton area.
For questions, please complete the form below: